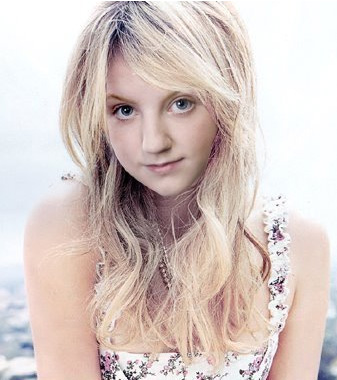 In Her Shoes is a bookish meme invented by Vanya at YA Story Teller. To participate, simply put yourself in the shoes of a heroine you've recently read about, and then tell what you thought of her, what you would do in her stead, or what you've learned from her.
casting as:
Salome from The Winter People
Salome was a very simple character. She was easily impressed, but she wasn't superficial at all. She was a good girl: kind, sweet, caring, and a little flirty-funny... just a bit slow on the uptake with all the paranormal stuff going on, because she's a rather rational person.
Having a psychotic fear of winter since she fell through the ice at the age of six, many have called her crazy for hearing voices that warned her to never come back. Because of that, she is questioning her sanity at many points as well, because she is so rational. However, as they say, "One is an incident, two is a coincidence, but three make a pattern." So after a few more incidents, she knows there is something going on, but with everyone not telling her anything, it's hard to figure it all out.
Salome had a huge heart. I mean it, it takes a lot of calm and love to forgive what her family has done to her. Neither her mother nor her grandmother raised her into the knowledge of her bloodline, and even as it becomes clear that she is in grave danger, they still tell her she's imagining it all. Her mother send her to a shrink and had her drugged, for crying out loud! I'm sure wouldn't have forgiven that easily, especially because she loved and trusted them so much, the betrayal cuts deep. Especially because of that, I wouldn't have pegged her to give trust so easily away to the three boys... so maybe she's a bit naive, too.
Yes, Salome has three men hot on her heels, and while she is magically influenced, she makes the right calls along the line. It's her big heart, and her love for especially one of them, that saves her and everyone else at the end. And as a reward, she gets a real fairytailish happily ever after for herself and her knight, totally romantic and magical! =)