Me, my Shelf, and I is my version of a weekly recap post, and also a feature to tell you more about myself.
ME ... brusque?
Definition: "Abrupt and curt in manner or speech; discourteously blunt."
So I've been told, I'm afraid. I have gotten the evil eye from my mother for being brusque instead of polite more often than I care to admit. And as long as I can remember actually writing longer texts, meaning at some point in junior high, I was always curtly to the point with arguments and descriptions. My classmates, those who were as good with words as I was, wrote about 800 words in their essays, I barely scraped 600 together. I can write e-mails in three short sentences, and be done with it. I just don't see the point of adding unnecessary text everywhere -- I takes me too much time to think it up, so that it sounds right, and it takes the other person more time to read, and maybe even more time to find a "proper" reply. I'm not saying I'm not being nice, but I don't over-stretch the notion, I guess. It's a total turnaround with creative texts, though. x)
my Shelf
Currently Reading: Forever (Wolves of Mercy Falls 3) by Maggie Stiefvater; Laura und das Orakel der Silbernen Sphinx (Laura 3) by Peter Freund
Next: Losing It - A Collection of V-Cards
There's a whole bunch of Giveaways running on my blog right now! > Have a look! <
Challenge Progress:
I totally sucked out at my series reading in January -- I've managed to start with a negative point status. Great. ~.~ But it's not all my fault, it's all those amazing new books popping up in tours! And I got gifts, I'm totally innocent on those!
At least I finished read number two for the Hard Heart Challenge -- yay me! I am very deterimed to finally own this one. It's the third year, after all, I can't strike out again!
New Books!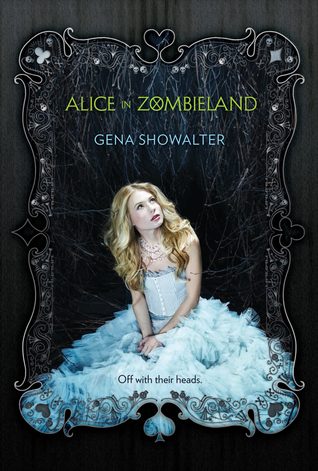 Posts of the last two weeks:
Review: Circle of Fire by Michelle Zink
Teaser Tuesday: Going Down in Flames
Waiting on Wednesday: Dreamfire
Swoon Thursday: Tainted Energy
Review: Kill Me Softly by Sarah Cross
Review: Going Down in Flames by Chris Cannon
Tour Review w/ Giveaway: Bridges Burned by Chris Cannon
Waiting on Wednesday: When My Heart Was Wicked
Book Blitz: Into a Million Pieces by Angela V. Cook
Bookish News: February Releases on my hitlist
Review: Gray Moon Rising by SM Reine
Upcoming:
Feb 1 - Blog Hop: Favorites Giveaway Hop
Feb 2 - Book Blitz: False Finder by Mia Hoddell
Feb 3 - Book Blitz / Teaser: Ever Darkening by Janeal Falor
Feb 4 - Waiting on Wednesday: #124
Feb 5 - Book Tour: Reflection Pond by Kacey Vanderkarr
Feb 6 - Finished Friday: January 2015
Feb 8 - Review: Dare You To by Katie McGarry
Feb 9 - Banners/Badges: Project Paper Doll by Stacey Kade
Feb 11 - Waiting on Wednesday: #125
Feb 13: Febraury Releases on my hitlist 2
Feb 15: Me, my Shelf, and I
and I

... finally started really energized into this year work wise, because I got myself a new planner. A Passion Planner, to be exact -- just what I have been looking for since forever! I can't tell you how much it helps me to map out my goals like this!
Furthermore, I will be gone on vacation from Feb 7-14, absolutely cut off from internet and phone service. I'll have posts coming up, as you can see in the schedule, but I won't be around to comment or set links.