Project 50 Books is actually a challenge from a German blogger, but since the haul comes out of The Box, I'm sharing it here. Plus, I no longer dabble in the German community, because handling blogs in both languages has been too much for me. I want to focus on this baby, and do it right.
What is this about?
Project 50 Books is a combination of a buy ban challenge with a tbr pile challenge. You have to read 50 books, with some quotas in certain categories, before you're allowed to buy new books.
Since I have been adding and adding and buying and buying new awesome books in my first blogging year, and keep getting more and more ARCs, I have a tbr pile of around 300 books. Thus, to do a buy ban was a pretty reasonable idea. There were three categories given -- ebooks, accumulating-dust-on-your-pile, review copies -- which were pretty easy to accomplish for me.
But now that I have completed the first round, I'm taking €25 out of The Box as a reward. Plus the €6.50 from the ARC-Kill I haven't spend yet, makes €31.50 -- precisely enough to get this:
The Haul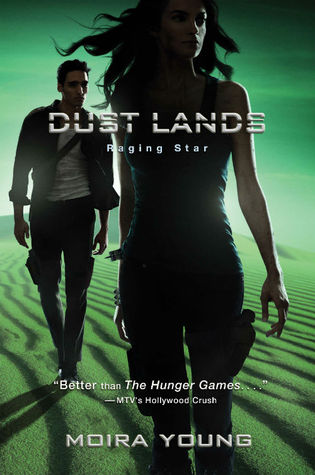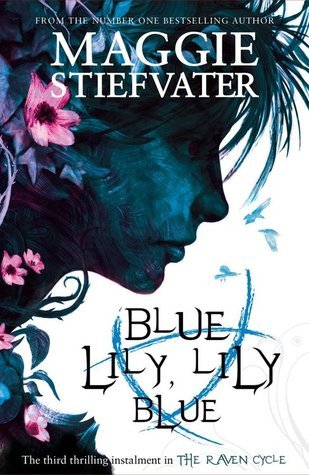 Raging Star (Dust Lands 3) by Moira Young
Blue Lily, Lily Blue (Raven Cycle 3) by Maggie Stiefvater
Elder (Firstborn 3) by Raine Thomas
Dengeki Daisy 16
& Revelry (Taint 1) by Carmen Jenner
So I bought all books for series I am already crushing on, hard!, with Raging Star and DD16 even being last volumes so I might finish a series. Except for Revelry which is the new release by the lovely Carmen Jenner, and I simply couldn't resist the pre-order offer a few weeks ago, so I bent the rules a little for this one, meaning I already purchased it, but decided to count it into this haul.
And Now?
Well, it's on to battle No 2! I modified the categories from ebooks to print books, and from reivew copies to German books, and I guess now I'm off to another year of not buying anything new, not including the two exceptions I already know I am going to make, one later this year as another reward, and again for the book fair next March.
At this rate, it's only going to take me another 6 years or so... Well, wish me luck. x)