"Waiting On" Wednesday is a weekly event, hosted by Breaking the Spine, that spotlights upcoming releases that we're eagerly anticipating.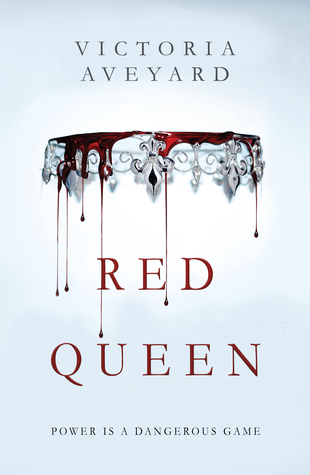 Title: Red Queen
Series: Red Queen Trilogy 1
Author: Victoria Aveyard
Expected Publication: February 10, 2015
Summary:
The poverty stricken Reds are commoners, living under the rule of the Silvers, elite warriors with god-like powers.
To Mare Barrow, a 17-year-old Red girl from The Stilts, it looks like nothing will ever change.
Mare finds herself working in the Silver Palace, at the centre of those she hates the most. She quickly discovers that, despite her red blood, she possesses a deadly power of her own. One that threatens to destroy Silver control.
But power is a dangerous game. And in this world divided by blood, who will win?
Why I am lurking on this: There are few things more awesome on a book cover than a bloody crown... so yes, this will be a cover buy. But with that description, there's a lot of room for plot and supernatural powers, this could work so many angles, so there's good hope for something fresh.
Want a countdown widget? Grab it over at Safarit Poet!