"Waiting On" Wednesday is a weekly event, hosted by Breaking the Spine, that spotlights upcoming releases that we're eagerly anticipating.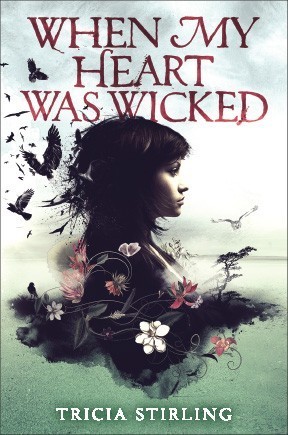 Title: When My Heart Was Wicked
Author: Tricia Stirling
Expected Publication: Februray 25, 2015
Summary:
I used to be one of those girls. The kind who loved to deliver bad news. When I colored my hair, I imagined it seeping into my scalp, black dye pooling into my veins.
16-year-old Lacy believes that magic and science can work side by side. She's a botanist who knows how to harness the healing power of plants. So when her father dies, Lacy tries to stay with her step-mother in Chico, where her magic is good and healing. She fears the darkness that her real mother, Cheyenne, brings out, stripping away everything that is light and kind.
Yet Cheyenne never stays away for long. Beautiful, bewitching, unstable Cheyenne who will stop at nothing, not even black magic, to keep control of her daughter's heart. She forces Lacy to accompany her to Sacramento, and before long, the "old" Lacy starts to resurface.
But when Lacy survives a traumatic encounter, she finds herself faced with a choice. Will she use her powers to exact revenge and spiral into the darkness forever? Or will she find the strength to embrace the light?
Why I am lurking on this: Just let the title roll of your tongue once... it makes me ache to get my hands on this! And together with this beautiful, beautiful cover...! I love those colors, and the flowers, and it even has black birds! Yes, to 75% a cover buy, but hey... what good does that book shelf do me, in the digital age, if it's not filled with beauty to feast your eyes on?