"Waiting On" Wednesday is a weekly event, hosted by Breaking the Spine, that spotlights upcoming releases that we're eagerly anticipating.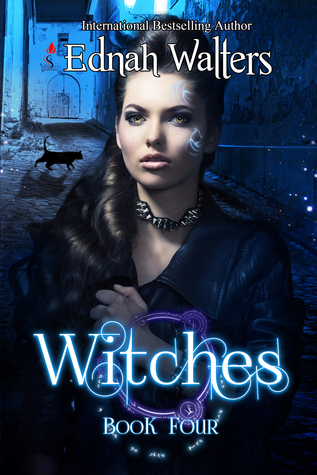 Title: Witches
Series: Runes 4
Author: Ednah Walters
Expected Publication: March 17, 2015 ??
Summary:
The Norns think they've won, but it's hard to control a teenager, let alone a powerful one…
Raine Cooper's life should be perfect. She's an Immortal Seeress, most likely to be elected Prom Queen, and envied by the girls at Kayville High for dating the dreamy quarterback, Torin St. James. Instead, she's haunted by the smug facial expressions the Norns' wore during their last meeting.
As a Norn-In-Training, Raine crossed the line long ago when she sided with the Valkyries and Mortal Witches. When the Norns return with demands of their own, Raine feels trapped. She must repair the battle grounds and wipe out the memories of every Mortal witness. Torin tries to convince her that the Norns are manipulating her, but she refuses to listen. At least until the Norns' demands focus on someone she loves. When Raine refuses to cooperate with them, their punishment is swift and gut-wrenching, turning her pain into fury.
Raine plots revenge on a massive scale and makes deals with unsavory allies. Her goal? Total destruction of the entire Norn race. Raine's only hope of salvation is Torin, but how much will he sacrifice to save her?
Why I am lurking on this: I'm behind on the series, but I plan to catch up real soon, since Ednah is expanding the enterprise. I'm excited to get back in!