Waiting On Wednesday is a weekly event, hosted by Breaking the Spine, that spotlights upcoming releases that we're eagerly anticipating.
I'm waiting on...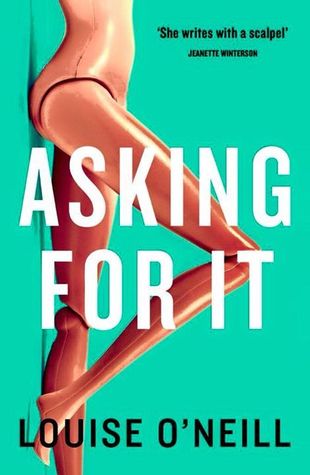 Asking For It
by Louise O'Neill
Expected Publication: September 3, 2015
It's the beginning of the summer in a small town in Ireland. Emma O'Donovan is eighteen years old, beautiful, happy, confident. One night, there's a party. Everyone is there. All eyes are on Emma. The next morning, she wakes on the front porch of her house. She can't remember what happened, she doesn't know how she got there. She doesn't know why she's in pain. But everyone else does. Photographs taken at the party show, in explicit detail, what happened to Emma that night. But sometimes people don't want to believe what is right in front of them, especially when the truth concerns the town's heroes...
Why I am waiting on this? The cover and title make my blood boil. I mean, how many times have I heard "She was asking for it" as an excuse from guys? Enrages me every time. As well as the fact that society currently idolizes dolls, in looks and brain, which only encourages males to objectify girls and women. It's all a bunch of crap, so I think this books is not just a potential amazing read, but also an important one.