Waiting On Wednesday is a weekly event, hosted by Breaking the Spine, that spotlights upcoming releases that we're eagerly anticipating.
I'm waiting on...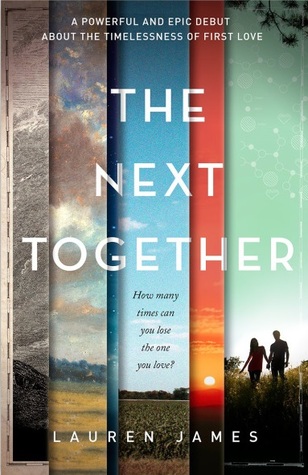 The Next Together
by Lauren James
Series: The Next Togehter 1
Expected Publication: September 3, 2015
How many times can you lose the person you love?
Katherine and Matthew are destined to be born again and again, century after century. Each time, their presence changes history for the better, and each time, they fall hopelessly in love, only to be tragically separated.
Spanning the Crimean War, the Siege of Carlisle and the near-future of 2019 and 2039, they find themselves sacrificing their lives to save the world. But why do they keep coming back? What else must they achieve before they can be left to live and love in peace?
Maybe the next together will be different...
The Next Together is told through a mixture of regular prose, diary entries, letters, "original" historical documents, news reports and internet articles.
Why I am waiting on this? Stories about soul mates and lovers reincarnated are my perfect kind of romance. What? I think it's the only kind of supernatural thing, or bigger order of things, that's actually worth believing in. And a girl can dream, right? x) Plus, I'm really curious about this style to tell a story. I can't even imagine it!